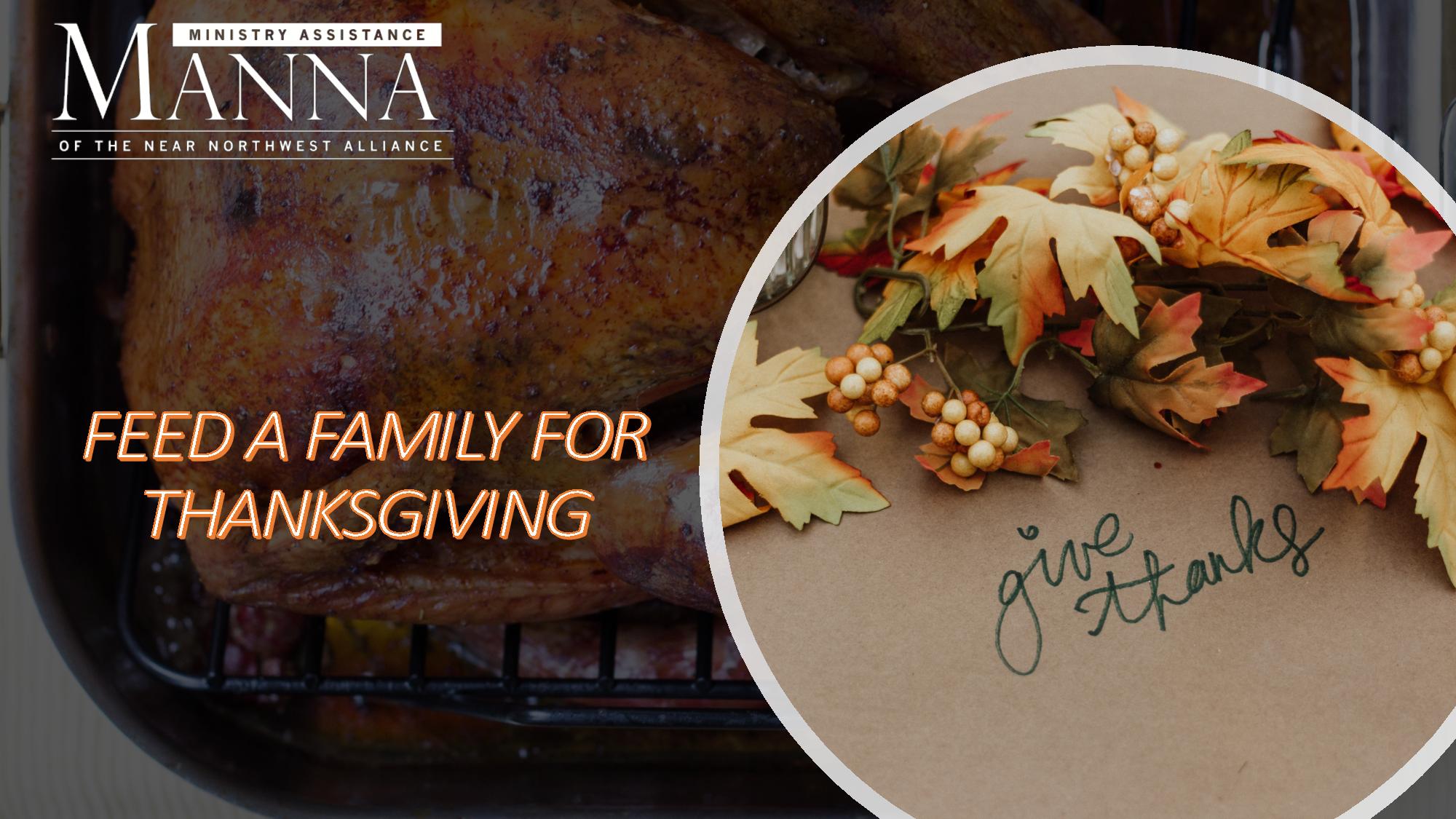 Thanksgiving is all about sharing a nice happy meal with family and loved ones! It is all about being thankful for so many things that we have experienced throughout the year. In homes all over America, families gather around the table to enjoy quality time while eating and celebrating with each other!
Unfortunately, many families across the country are unable to share
in this celebration because they can't afford a nice warm meal for Thanksgiving.
This year, The Ministry Assistance of the Near Northwest Alliance (MANNA) is hosting the
"Feed A Family For Thanksgiving" campaign where people can donate $25 which will be used to purchase a gift card and presented to a family in need.
Our goal is to feed 200 families this Thanksgiving season by raising $5,000 that will be used to purchase the gift cards for families in Houston, Texas.
With as little as $25, individual families can buy a Turkey and host their own Thanksgiving Dinner. Your contribution will help these families create magical memories that will last for a lifetime.
Join us today and help make an impact in a tremendous way!